In celebration of my 250th Post, and the Raggedy Theme on April's
Chocolate Crow Trader
, I have decided to give away a prim raggedy Annie doll that I have made.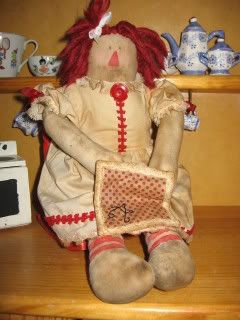 Please leave a comment to enter, post about it on your blog to receive an extra entry. Make sure you leave an email addy if you do not have a blog so I can get in touch with you.
I will draw the winner after Easter.
COMMENTS are now closed. Thanks