This was Miss A's brekkie that she made herself this morning. She reported that it tasted as good as it smelt!
This book was the source of both the "Sunshine Breakfast", and the Chocolate Chunk Cookies that Miss C mostly made.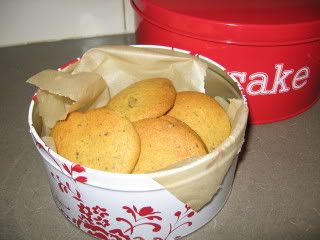 The question is - can we keep up this pace for 2 whole weeks?
P.S This is my 250th Post. WOW. Stay tuned for a give-away.