My favorite washcloth yet!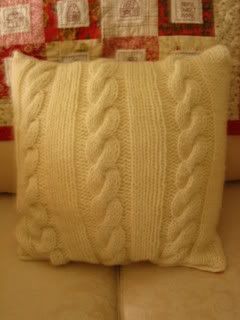 A cabled cushion
A new top that I am sad to report is a little snug! It sure looks great on the hanger however! I wanted to sew a top with sleeves, so at least I now know how to do this (even if I did change the directions slightly by omitting the sleeve band)
I had planned to make something new to wear to the Stitches And Craft Show which I am attending on Wednesday - oh well back to the drawing board - or at least the tried and tested patterns!